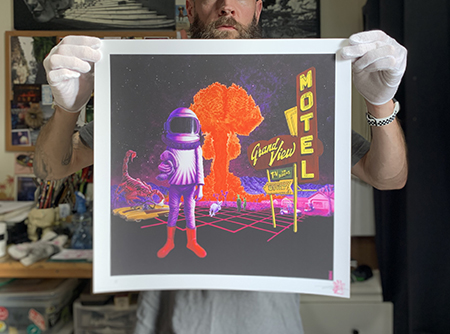 Monday August 1st Noon EST 9am PST "We Were Promised All The Creature Comforts" drops with House Of Roulx.
Featuring the kid explorer and an apocalyptic scene inspired by the atomic tourism of 1940's and 50's Las Vegas there will be a standard edition as well as five hand embellished prints including "George Jetson," "The Hills Have Eyes," "Skeleton Golfer" and more.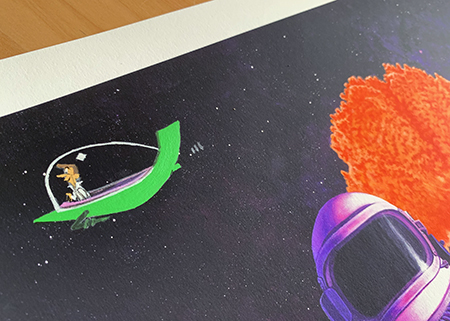 Part of a new series mixing the ill-suited space adventurers with inspiration from recent work in 3D. Straying from detailed urban architecture, injecting color into the void. Spending so much time with software the default grid space begins to inspire like a blank canvas – out of the blackness, a pink Vaporwave grid, the sandbox for a staging neon nightmares.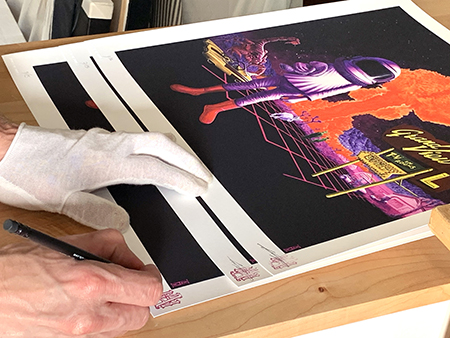 Printed on 17″x17″ Moab Entrada Rag Bright 290gsm hand signed with blind embossed stamping and certificate of authenticity
A full preview is up now on houseofroulx.com