A huge group show with work on skateboards from over 140 artists opening this Friday!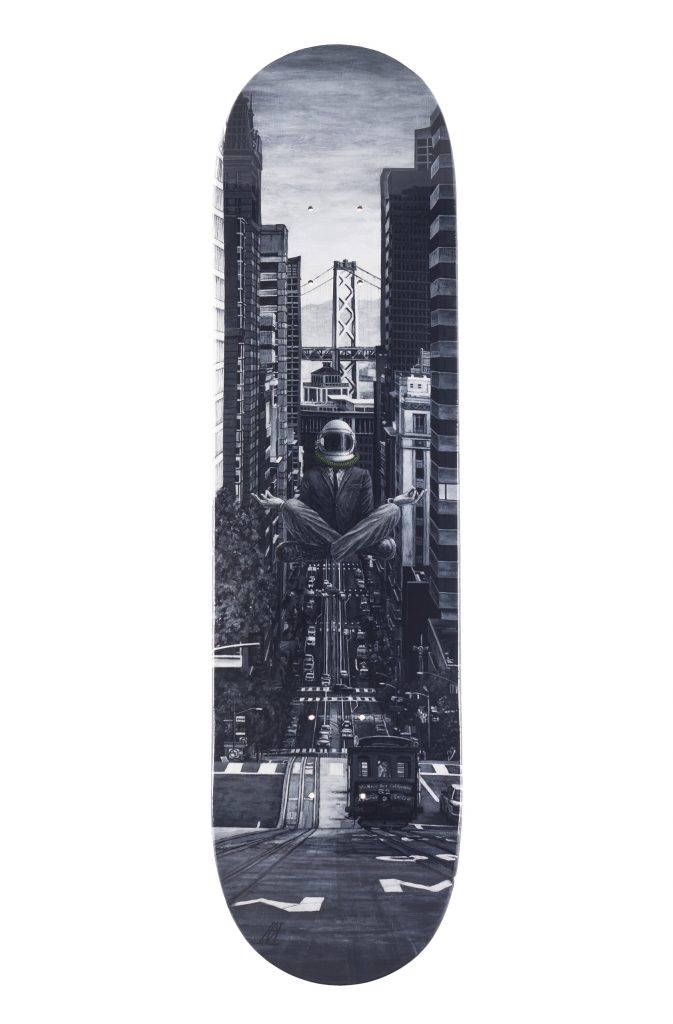 "On Such A Winter's Day"
acrylic on skateboard
2022
Replacing canvas with a skate deck provided the perfect opportunity to finally use a cliched postcard picture, the California Street-Bay Bridge-Cable Car shot, fit to my own style. The idea was instant. The execution was a bit of a struggle. But eventually after dodging cars and cable cars and freak rain storms, I got my very own long-lensed, compressed space view of that skyscraper-ed canyon with perfectly place cable car. And it was all worth it. Proud to have "On Such A Winter's Day" included in the show.
Opening January 14th 6-10 PM
540 Howard Street
San Francisco, CA 94105
Show runs through February 27th