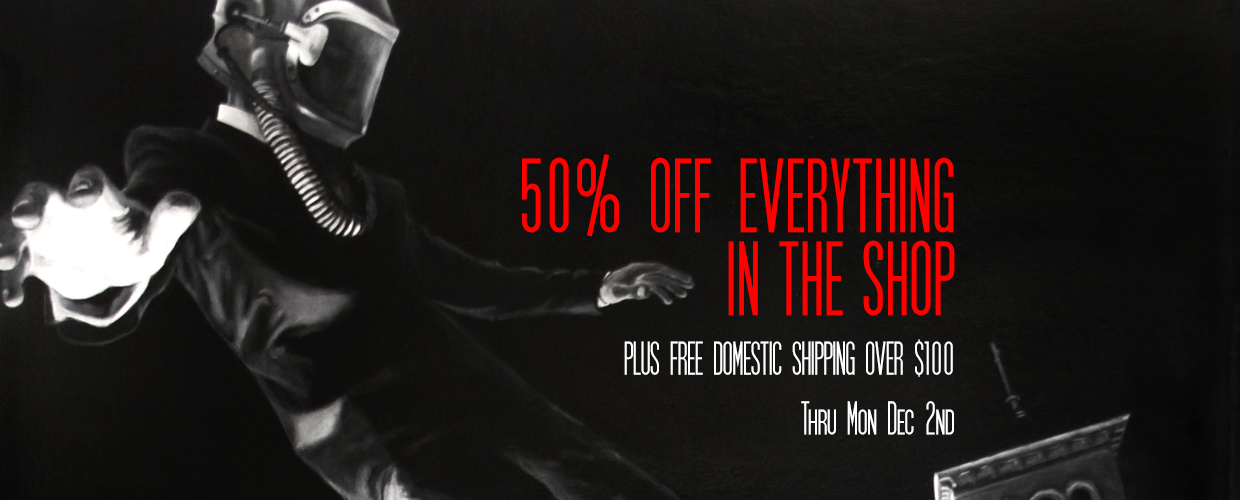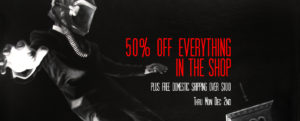 Happy Holidays everyone! It's that time again, now through Monday December 2nd I'll be having the annual holiday sale in the shop with 50% off EVERYTHING including originals and as always free shipping on all domestic US orders of $100 or more. I've recently received a few batches of forgotten goodies from galleries including some out-of-stock prints, art treasure boxes and originals that I haven't had my hands on in a while and I've listed a bunch of it on the shop.
And for some brand new stuff from this year I've added 13″x19″ limited edition prints of "Beacon" and "Wherever You Go, There You Are", a chance to grab these or anything else at half off.
Treasure Boxes!
Lots of
prints and Mini-Prints
, prefect for gifts like the wandering spacekid from the "Nocturnal Encounters" series and the last few smug monkey
t-shirts
on sale for $5!
OTHER ART GEAR
iCanvas
If you're looking for canvas prints my collection at iCanvas is on sale today 55% off plus free shipping.
Society6
And for any other merch Society6 is having a flurry of sales this weekend if you're looking for pillows, bathmats, mugs, phone cases, furniture….30-50% off plus free shipping on everything.