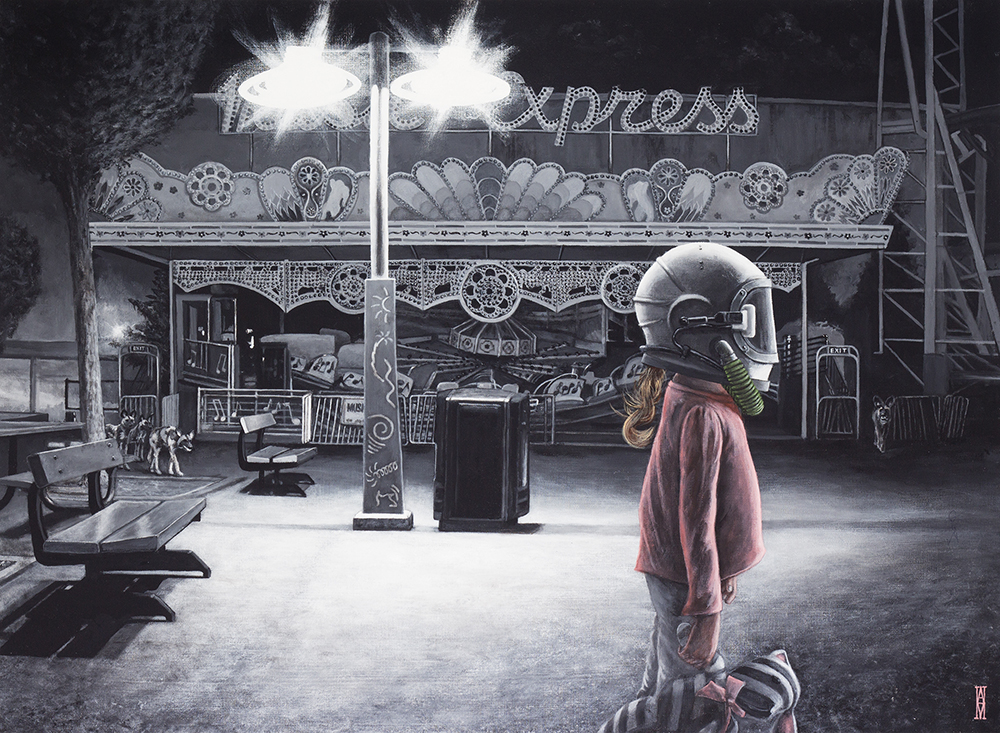 The end of an era but the beginning of more greatness. A bittersweet farewell to a gallery space run by the amazing Irene Hernandez-Feiks that's been so instrumental in my career as a painter and a beacon of support for creatives in the Bay Area for a decade, the final opening at Wonderland SF will take place this Saturday June 1st with somewhere around 200 artists participating.
6pm till the cops come
1266 Valencia Street SF
wonderlandsf.com
I'm proud to have my latest piece 'One Last Ride' included in the show.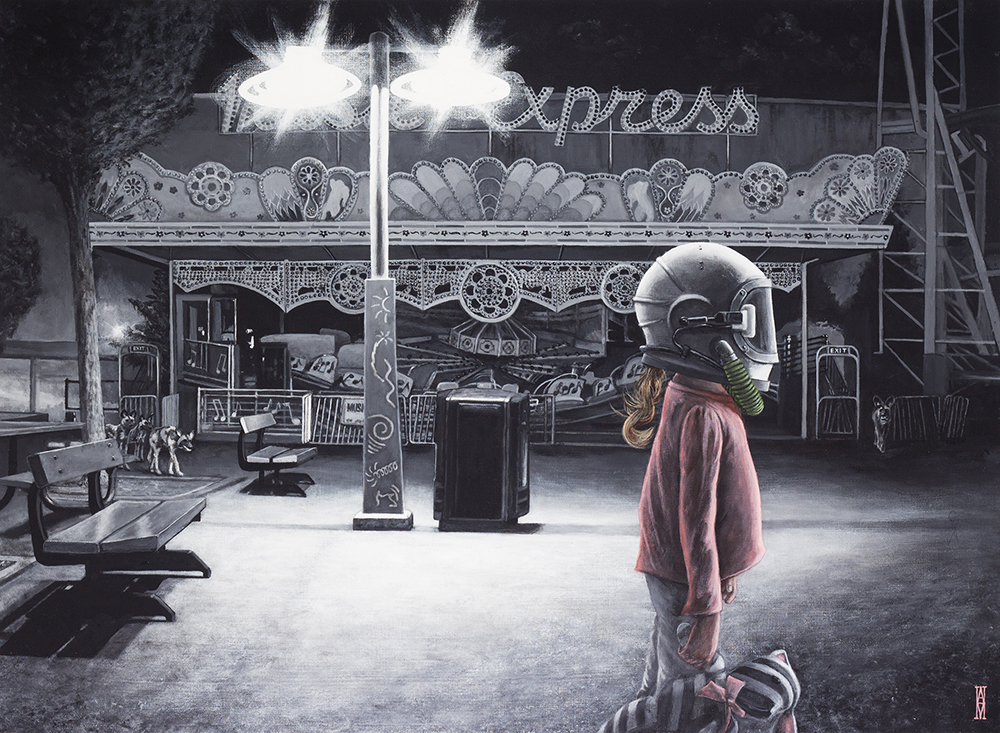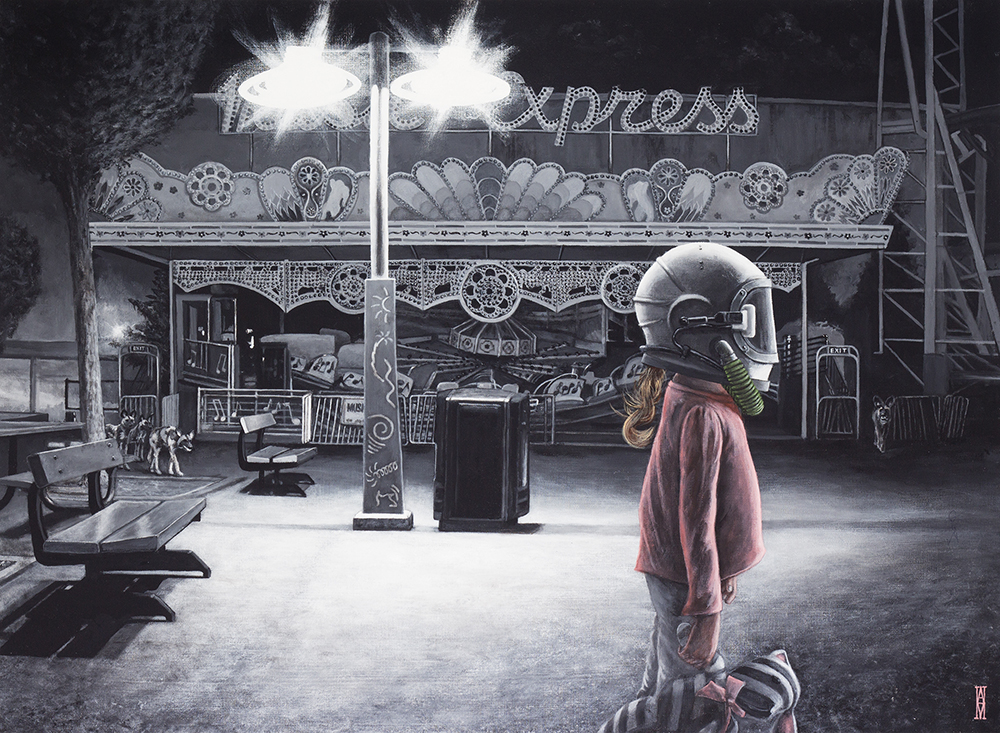 acrylic on canvas
24″ x 32″
2019