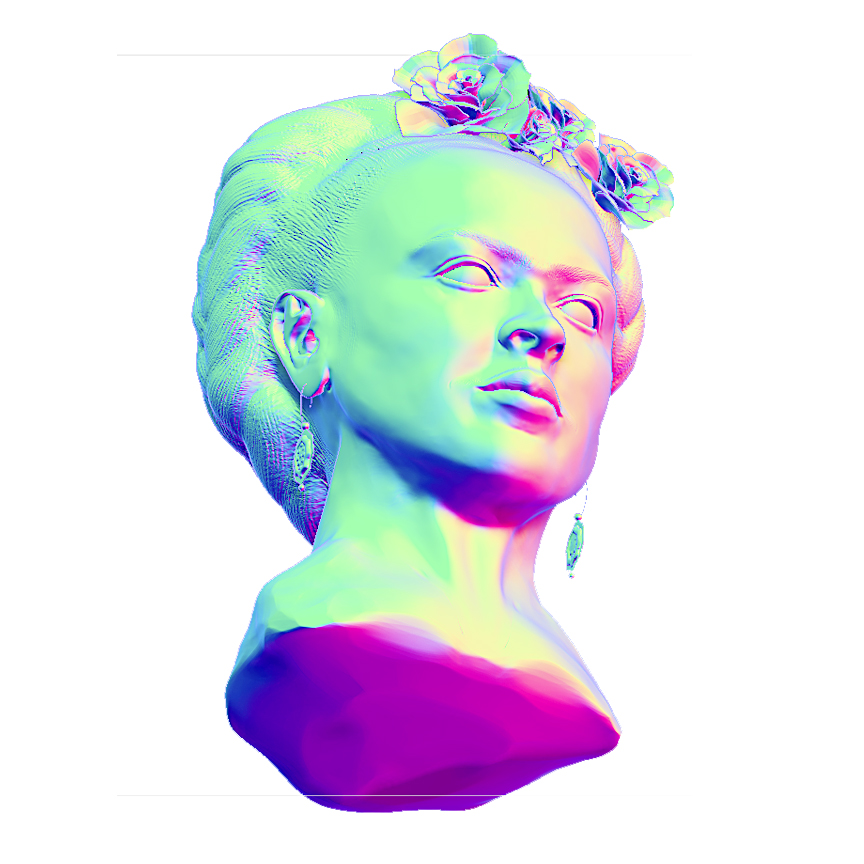 Something needed to be created for a Frida Kahlo inspired art show at Wonderland SF.
To get to this painting I would sculpt a 3D version of her from which I would create a rendering to use as reference.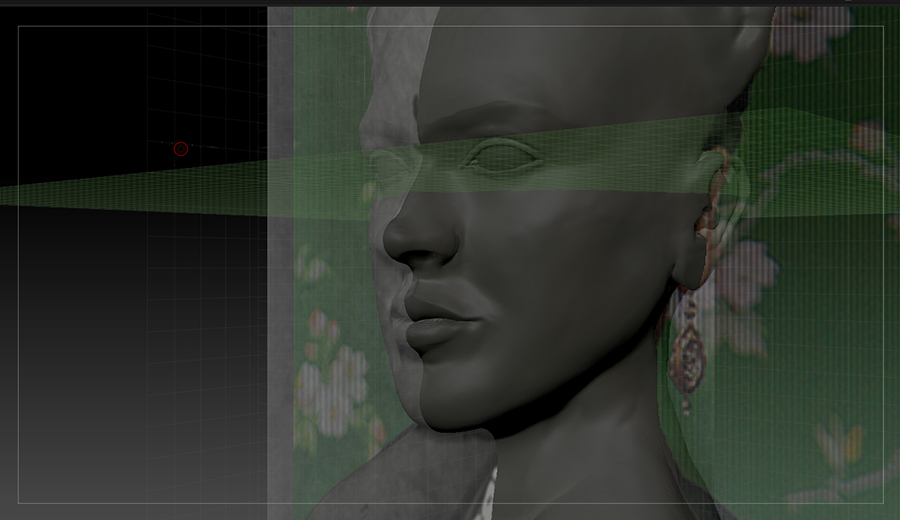 Zbrush was used. I had a blast. Keep sculpting those polys into the millions!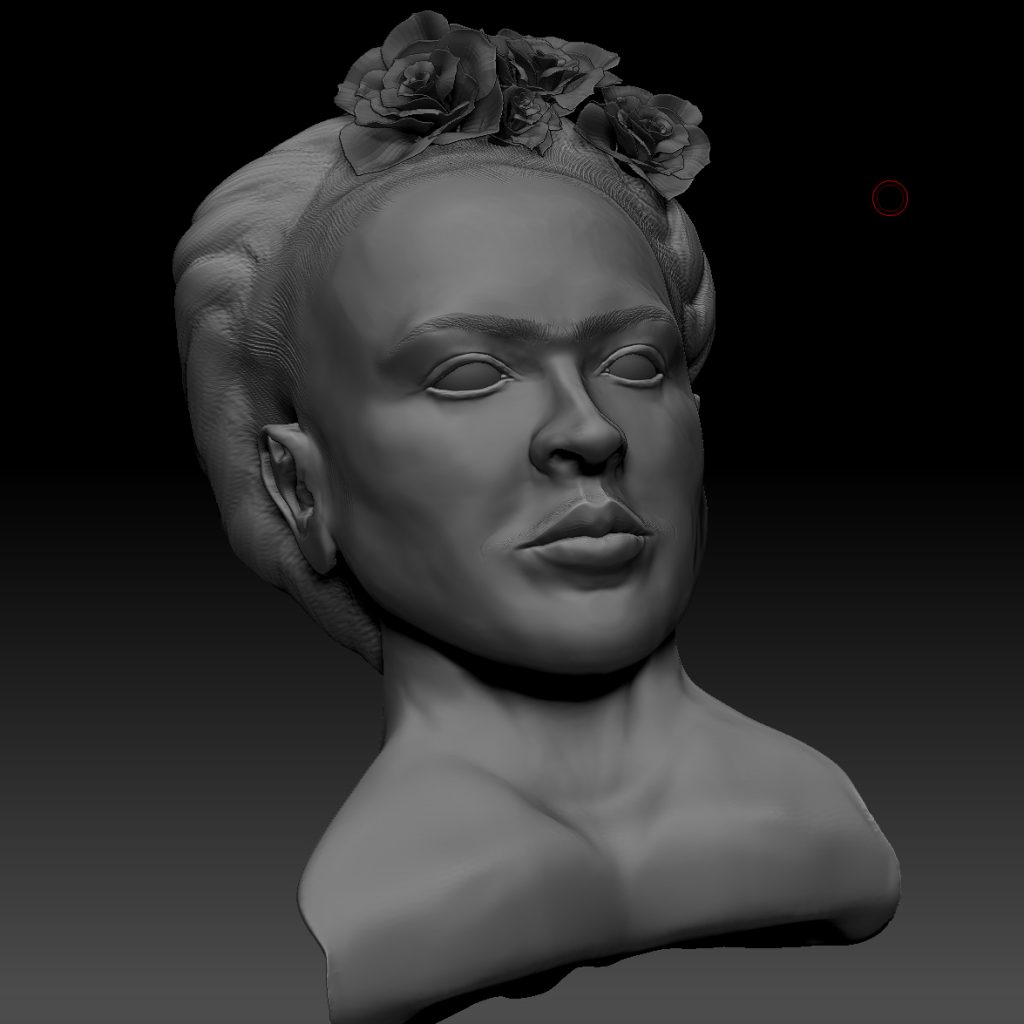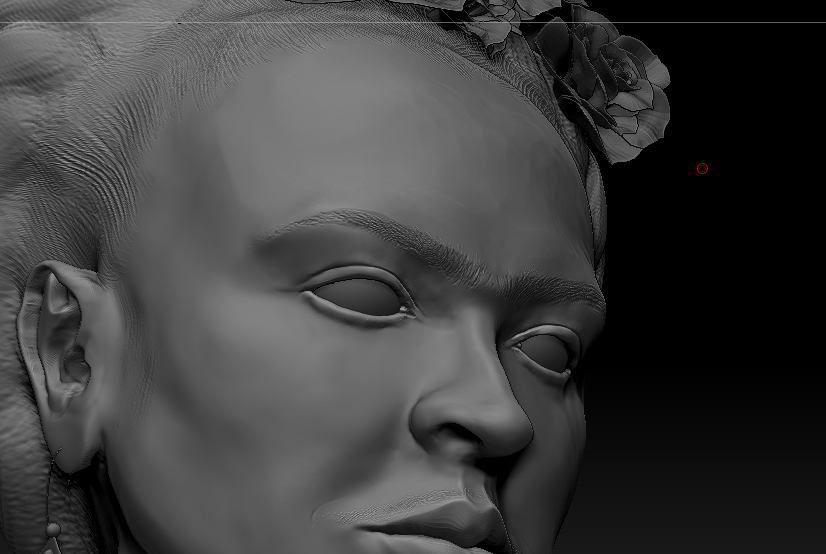 Included in the sale of the original painting was as digital picture frame loaded with a turntable video of the sculpt in both silver metallic texture and rainbow gradient.